My favorite time of year is fall. I was born in Minnesota and lived there until the end of 4th grade. My absolute FAVORITE time of the year is when the high for the day is low 60s or upper 50s. Cool enough to require a sweatshirt, but not so cold you HAVE to wear a heavy jacket. I love feeling chilly!
So, this blog is an ode to my 5 FABULOUS PARTS OF FALL....
1. Fall Decor
-- we are in an apartment and all of our stuff is in storage until we move into the new house...so I have NO decor. Nada....and I LOVE decorating for this time of year. I am definitely going through withdrawals seeing everyone's cute pumpkins, acorns, leaves and all things fall.
Its ok....just storing it all up. Alex, prepare yourself for next fall if we are in our house by then!
2. Fall Candles!!!
Bath and Body Works has a fall candle called LEAVES. It is amazing. They sell out every year, and every year I am kicking myself for not buying more of them when I had the chance. Usually in the beginning of fall you can get their huge candles for like half off....so that is the time to stock up!
I also have my Scentsy - "Cozy Fireside" ready and waiting. Not burning it until our high for the day is below 65 degrees. We are in a small apartment and don't think I won't light all four of my Scentsy just to make sure every nook and cranny gets a bit of this smell! :)
3. Soups, Chilis, Stews, casseroles, breads
-- Cold weather food makes me so happy.
So far this fall I have made the following:
Neely's - White Chicken Chili
Green Chili Stew
Ajiaco
Brown Rice Cheesy Broccoli Casserole
I plan to also make.....
Our Best Bites - Tomato Basil Soup
Pioneer Woman - Pumpkin Cinnamon Rolls (can not WAIT to make these on Thanksgiving Day with Amanda and Mom!!!!)
I guess weightloss should just get forgotten until January.....I kid, I kid.
4. Nutcracker Market -- My Mom and I have a tradition of going to the Nutcracker Market every year, just the two of us. I look forward to it all year long! It is mass chaos and I think my Dad, Alex and Scott would rather eat mud than even go near the parking lot. Women, crowds, boutiquey shops, mimosas gallore! I love the craziness of it!! Plus it is a great way to get you in the Christmas mood!! It.is.next.week. Can't wait!!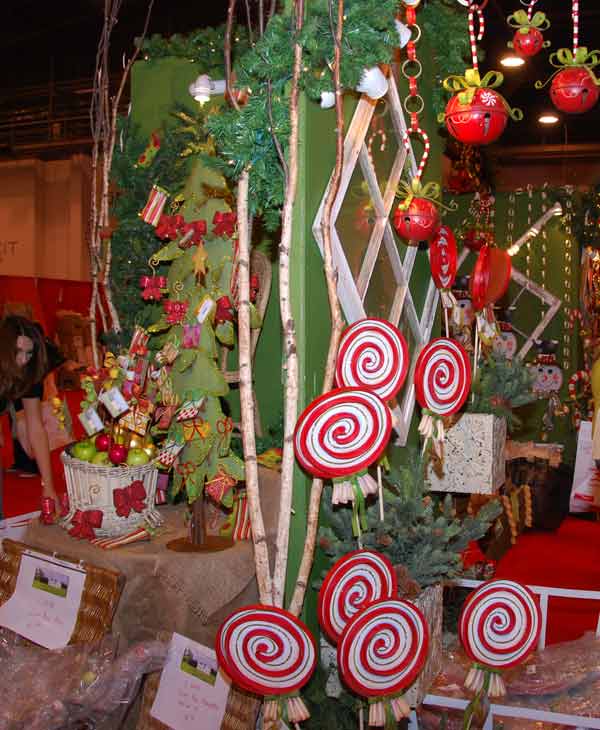 I would be on of those thousands of women!
5. Christmas Music.....
Growing up until we got married, we would go back to MN every year for Christmas. At Christmas with my Grandparents on my Mom's side, we would all get together after dinner, before presents and sing Christmas Hymns. I can still hear my Grandpa's shaking voice leading the songs. I love that we did that...may need to make my kids do that one day. We would also read the Christmas story together....I am going to have to do a Christmas favorites, because it is obviously invading my fall favorites. :)
What are your favorite Christmas Songs...
Narrowing down is tough....If I had to pick three, it would be....
O Holy Night
Its beginning to look a lot like Christmas
Baby Its Cold Outside -- LOVE the version from Elf.
I am sure there are more things...this is just what came to mind. Oh, thought of another one...
6. Fall Clothes....so much more fun!!!
Why is fall fashion so much more fun? Maybe because 85% of our year here in Houston is hot and hotter, so we all yearn for cool weather and fall clothes help us to pretend it feels like fall? Regardless of why, I love fall clothes. Work clothes are more fun, casual clothes are more fun. Love it. We have a front coming through this weekend that is supposed to keep our highs below 80 degrees. Seriously....it isNovember. But I am excited for the front nonetheless.
Enjoy your fall. I would love to hear your favorites!